Sonokong - 1999 - Wedding Set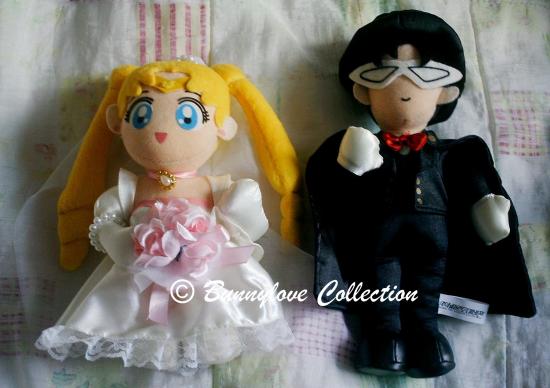 Banpresto - 1994 - Wedding Set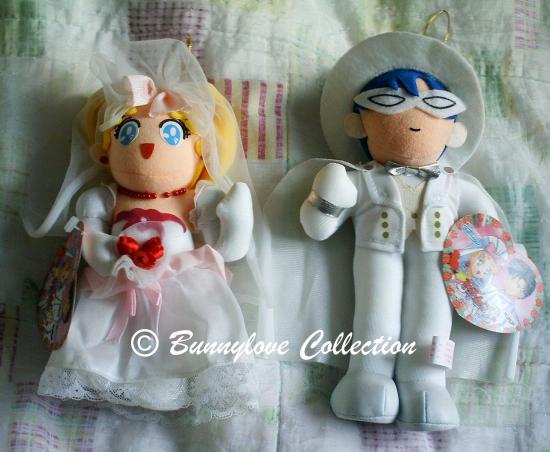 The two Sailor Moon Brides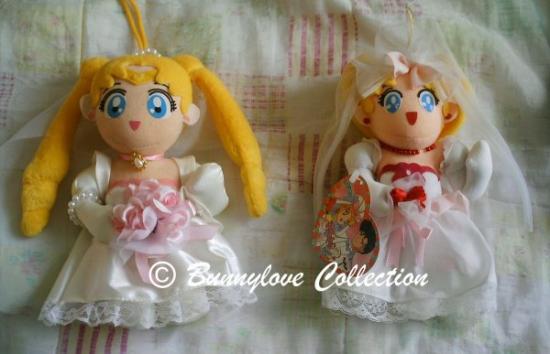 SIMILITUDES - SAME
- Le mouvement de la peluche - Plush moving
- La forme de la robe - Dress shape
- Elles ont toutes les deux un collier / They wear a necklace
- Elles portent un bouquet de rose / They carry a bunch of roses
DIFFERENCES
- Couleur de la robe - Dress Color (Rouge / Red => Banpresto & Rose / Pink => Sonokong)
- Couleur du bouquet - Bunch of roses color
- La coiffure - The hair
- La forme des yeux / The eyes's shape

- Le collier - The necklace
- Le voile de mariée - The wedding veil
- La version sonokong a un bracelet en perle / The sonokong one has a pearl bracelet.
- La version Sonokong a aussi son diadème / The Sonokong one also wearing her tiara.

The two Tuxedo Grooms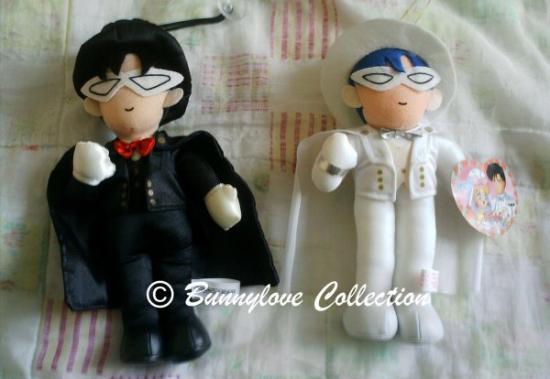 Ces deux Tuxedos sont presques identiques : seule la couleur du costume et des cheveux changent.
Thoses two Tuxedo are almost identical : only the outfit and hair colours change.